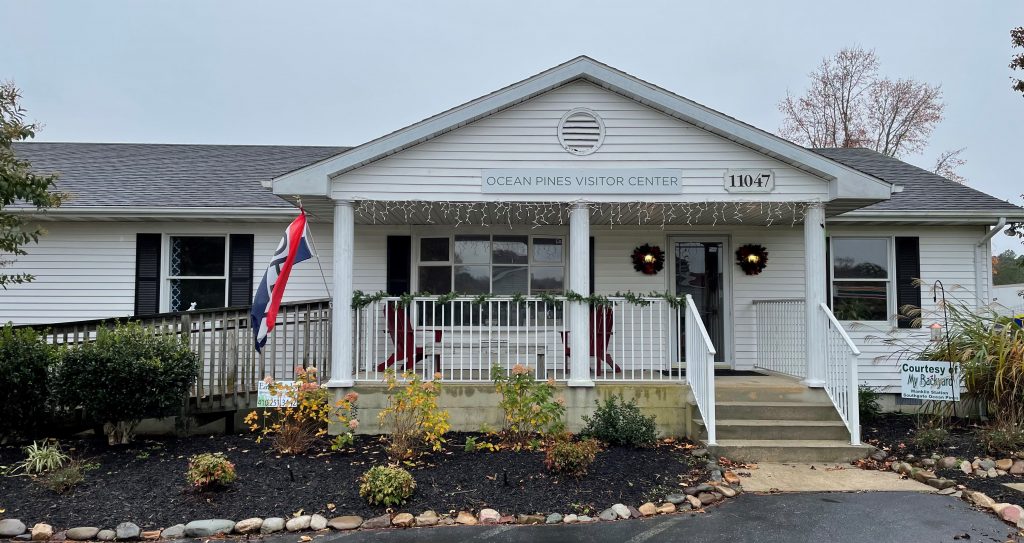 Opened in August 2021, the Ocean Pines Visitor Center is a wonderful resource for residents and visitors of Worcester County.  The Center focuses on businesses, community services, and awesome things to do when in our area. It also serves as the home to the Ocean Pines Chamber of Commerce.  Stop by to learn more about the greater Ocean Pines area.
For all information pertaining to living in the Ocean Pines community, please refer to the Ocean Pines Association (the HOA) website here.
For recommendations of area businesses, refer to the Ocean Pines Chamber Business Directory here.
Follow the Visitor Center on Facebook.